There are many benefits associated with having a pool on your property. A pool provides the perfect entertainment for the whole family on a hot summer day. It provides excellent exercise and can significantly improve your quality of life.
The good news is if you already have a pool, there are ways to get the most out of your investment. For instance, remodeling your pool can significantly transform your home swimming experience. So if you're considering remodeling a pool, this is an excellent idea that we can help you explore.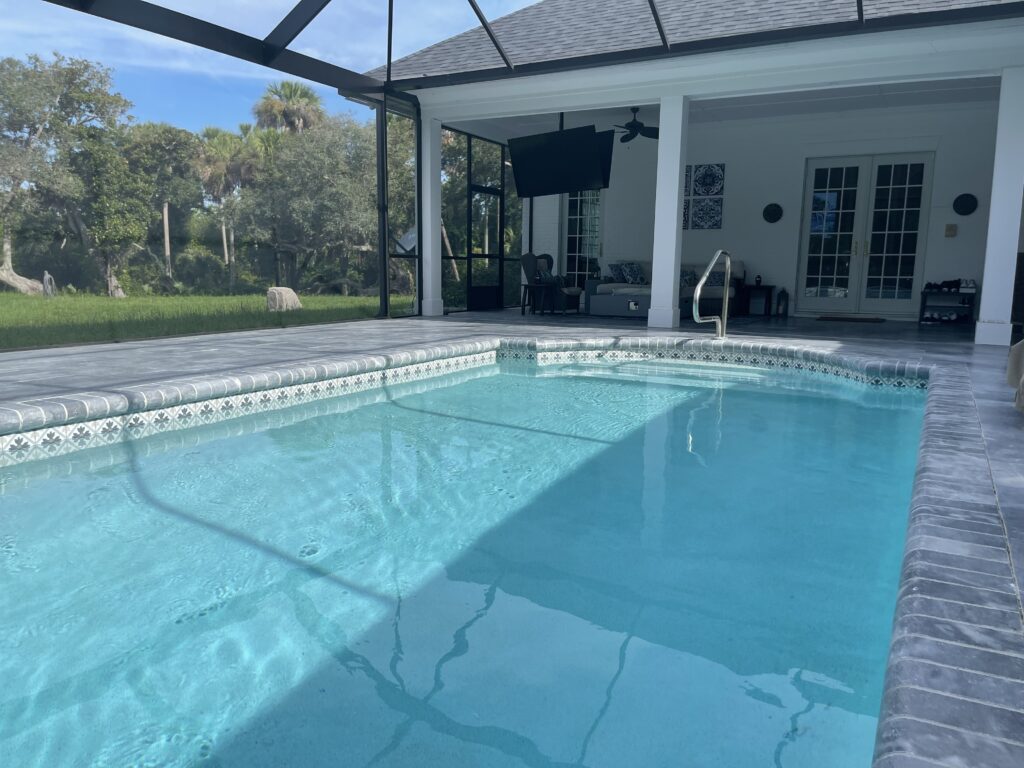 Signs You Need Pool Remodeling
Is a  pool remodel necessary? Here are some telltale signs to watch out for:
Your pool looks worn out. Your pool is like any home component in that it also experiences wear and tear. A pool remodel can be a much-needed makeover that can make your pool look more attractive and enjoyable.

You have noticed potential problems. If you haven't focused on pool maintenance for a while or your pool is well-used and old, a pool remodel can fix potential issues before they become costly and help you avoid unexpected repairs.

Your pool isn't safe. Your health and safety and your family should always be a priority. A pool remodeling can address any safety issues, such as faulty electrical components, cracked tiles, and other potential hazards.

You want improved function. Your pool needs to be kid-friendly or suitable for a proper staycation. In that case, a remodel can help enhance your pool's function to meet your needs fully.

You want better aesthetics. Pool designs are constantly changing for the better. If you think your pool could be more stylish, then a remodel is right for you.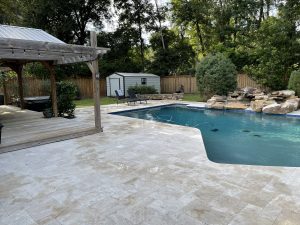 There are many other reasons why a pool remodel is the best choice for your pool. Do you have to repair your pool constantly? Splurging on a pool facelift can solve all your problems, whether your pool leaks or the mechanics fail. Do you want to expand the size of your pool? A pool remodel would give you something bigger and better.
Common Types of Pool Remodels
If you're interested in remodeling your pool, it also helps to familiarize yourself with common pool remodeling ideas. Here's what you need to know:
Upgrading your pool's surfaces gives it better modern aesthetics and helps repair issues like fading, cracks, leaks, and uneven areas.

Consider reshaping your pool if you want to transform it dramatically. Reshaping your pool helps you create a unique pool, and the good news is there are many pool shapes to choose from, including geometric shapes. Changing the shape of your pool also ensures that you have a pool that's more suited to the dimensions of your home.

Consider adding mosaics. Mosaics are ceramic pieces used to create eye-catching designs on the bottom of your pool and in other areas, such as the steps or ledges.

Water features. Water features can also help your pool stand out from the rest. If you use your pool for entertainment and relaxation, a water feature like a waterfall can transform your backyard into a true luxury resort.

You can also upgrade your pool by replacing the old decking or adding raised ledges to create shallow points where kids can play safely.
Other pool remodeling ideas that might be up your alley include:
Changing the waterline surface.

Replacing the coping.

Adding LED lights.

Adding a slide or diving board.

Installing energy-efficient equipment.
You can also upgrade your pool's surrounding areas, for instance, by adding a spa, outdoor lighting, outdoor kitchen, or a water feature.
What to Expect and When To Do It
People with a pool remodel in the pipeline often wonder about the best time to complete the project. This is a crucial consideration because the last thing you want is to have your project interrupted by unpleasant weather. So, it's essential to know the perfect timing for your remodel or renovation so that you can plan accordingly.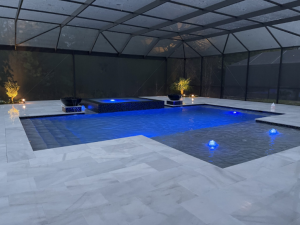 Generally, the best time to remodel your pool is before you plan to use it extensively. However, since pools are often used in summer, you should remodel your pool before the weather gets warmer, preferably in winter or early spring. That way, you can prevent downtime and have a pool ready to cool down whenever the temperatures become swelteringly hot.
Once you find the best pool company for the job, you can expect them to drain your pool before any work commences. Depending on your pool remodel, the process can include the following:
Chipping and priming the pool's surface.

Digging and backfilling.

Installing a new surface or tiling.

Adding new features, such as decking or a water feature.
Once the project is complete, your pool is refilled, and the water is treated with chemicals until it's safe for swimming.
Benefits of a Pool Remodel
A pool remodel comes with many benefits that make it worth the investment. For starters, it helps create a safe and secure environment so that you do not need to worry about yourself or your family when swimming. A pool remodel can also help you save money in the long run if you install energy-efficient equipment with lower energy consumption.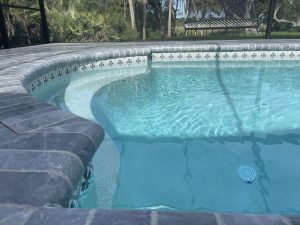 Also, keep in mind that a pool can help fix any repairs or potential issues, which helps extend the life of your pool. With a pool remodel, you can expect more extended service and bang for your buck from your pool. Overall, remodeling gives you peace of mind and a sense of pride. Something is satisfying and comforting about knowing you have a modern and beautiful pool that's safe for swimming. 
Qualities of a Good Pool Remodeling Company
If you're ready to experience all the benefits that a pool remodel offers, there's one crucial element you have to address. You must do your due diligence and find the right pool remodeling company. So, what qualities should you look for in your search? First, you should aim to find a contractor with plenty of experience under their belt. It would help if you also looked for a licensed and insured contractor that can provide you with great references. A reputable contractor will have a professionally trained crew, good availability, and an effective communication style.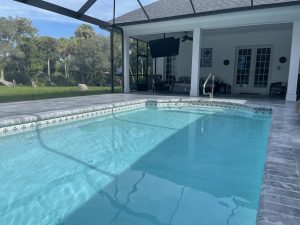 Finding a contractor with all these qualities will help you save money and avoid headaches. The good news is you're already in the right place if you're looking for a reputable contractor to complete your pool project. We possess all these qualities and more!
Get in Touch With Us for All Your Pool Remodeling Needs
Ready to get your pool remodeling project off the ground? Now is the best time to get in touch with us. You can have the dream pool you have always wanted by working with the right professionals for the job.
Get in touch today and get started on your pool remodel.
"Everything went well, their crew is amazing and did an excellent job. It is absolutely beautiful and we couldn't be happier."
Jim S.
Certified Pool Contractors
CPC -1459690