Pools By FloridaScapes specializes in new pool construction, design, remodeling, and outdoor living spaces. As a full-service pool designer/builder, we're committed to building a vision around our client's wants and needs and living space around that vision.
Vision and creativity, combined with thoroughness and detailed execution, create a space where people can share experiences.
Our leadership has a combined experience of over 20 years in the industry, including a University of Florida graduate and a US Marines veteran.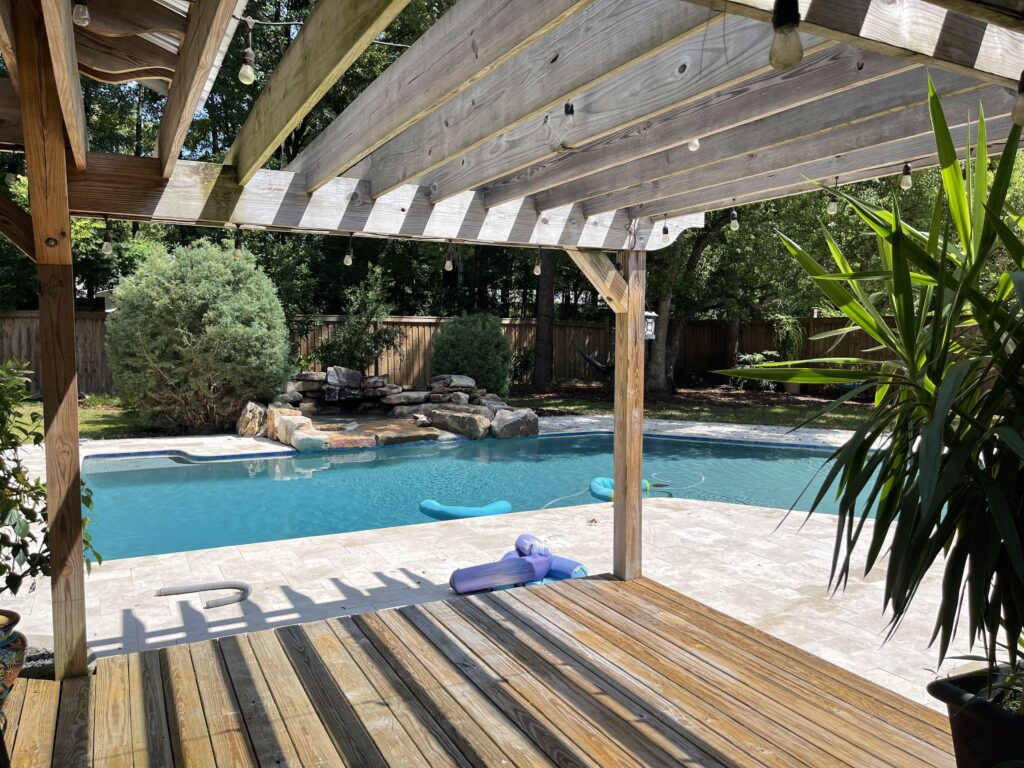 We emphasize the latest products and applications of pool design and construction to lead forward-thinking in a rapidly expanding industry.
Our team of professionals is experienced and certified in installing custom solutions – no two spaces are alike, and our team knows how to create just the right space with service and quality excellence.
We are an industry-leading, high-tech, personalized pool company that finishes our jobs with excellent customer service.
"Did a beautiful job at our house. Perfectionists! So nice to work with."
Mary Ann W.
Certified Pool Contractors
CPC -1459690