New Pool Construction

We can only say congratulations if you've decided to embark on a pool construction project.! This investment will add more enjoyment to you and your family, especially on those hot summer days. That said, new pool construction does take some time and work.
The good news is that you can streamline the process by working with the best professionals in the business, and although your backyard will need some downtime, the wait will be worth the while. So, where do you start with new pool construction? Once you've settled on a design, it's time to contact a professional pool contractor.
Let us take you through the new pool construction journey and explain the essential items every client should know.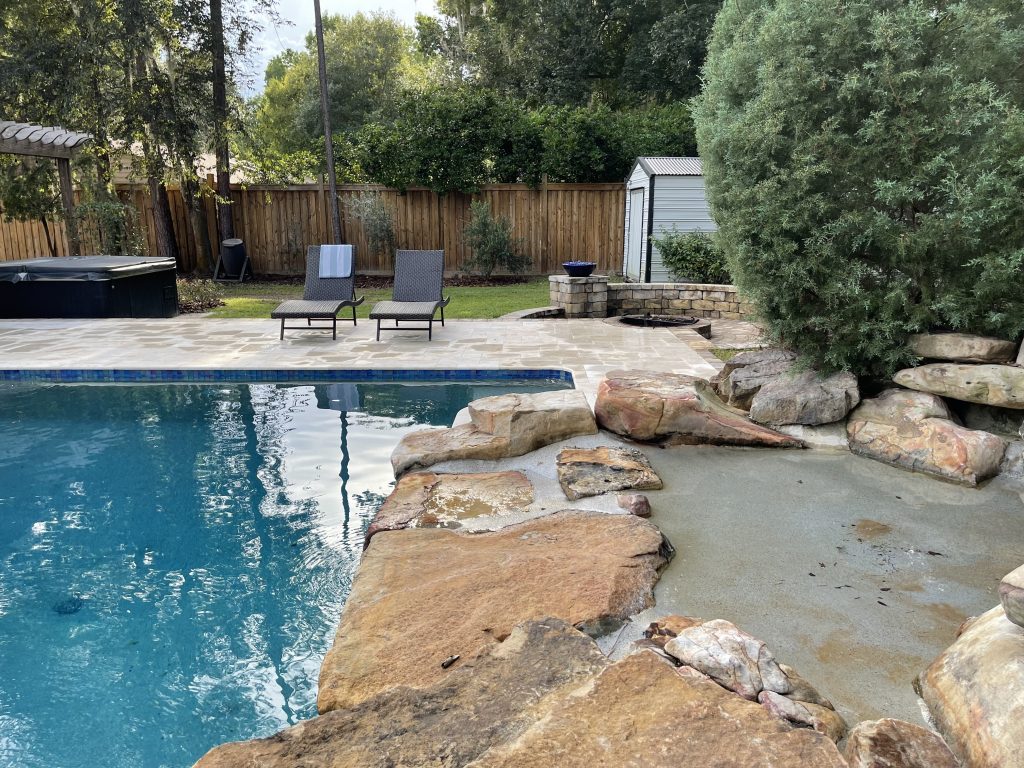 What Happens During the New Pool Construction Process?
One thing that homeowners commonly want to know is what happens during the process of constructing a new pool. For starters, once you have your pool design, you have to plan around the available permits and space. The required permits vary from state to state, and we at Pools By FloridaScapes will help you keep everything above board.
Check out our What To Expect page for a complete process description. Then, contact us if you would like more information about the new pool construction process, and we will be happy to take you through every stage.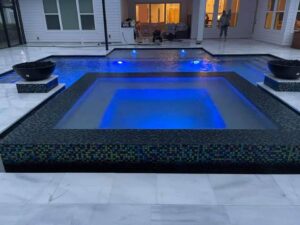 The Benefits of Working With Pools By FloridaScapes
If your ultimate wish is to add a valuable pool to your home that will last you for many years, it's crucial to hand the project over to skilled and reputable professionals.  Not everyone can handle the construction of a new pool, but the right professionals can facilitate a quality construction project. Here's how you can benefit from working with Pools By FloridaScapes for your construction project. 
Assistance From the Get-Go
If you're building a pool for the first time, you may not know the first thing about getting started. However, working with professionals will ensure a well-designed, well-constructed pool that functions accordingly and meets all your needs. After all, if you get the planning and designing right, you're already off to a good start.
Stay Compliant
You should be aware of some rules and regulations that apply to new pool construction. Although you'll have much freedom in choosing other aspects of your pool, such as the color, shape, style, and material, you still have to comply with the pool building regulations in your state.
Save Money
If you're ready to invest money in constructing a new pool, working with a professional pool installation company is crucial to make the most of your investment. They will help you choose the best material to ensure your pool lasts longer. They will also help you avoid penalties and fines by building a code-compliant pool.
Quality Results
Overall, you can expect a reputable swimming pool company like ours to deliver quality results. A professional pool-building company will help you avoid costly mistakes, so always do your due diligence to find the right pool company with a proven track record.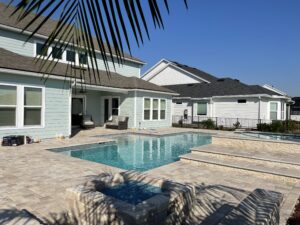 Things to Keep In Mind With New Pool Construction
Building a pool is a significant investment, so it's crucial to ensure you get maximum value from your investment. There are several key considerations you need to make. One of the most critical things to consider is your budget. We would be happy to provide you with a quote depending on the type of pool you're installing and other specifics.
Consider the long-term investments in owning a pool, such as buying quality equipment to ensure the proper functioning of your pool. It would help if you also familiarize yourself with your yard, its dimensions, the area's slope, soil type, and accessibility for construction equipment. Finally, ask for an estimate of your pool building timeline so you can plan accordingly.
Ready to Start Your New Pool Construction Projects? – Get In Touch!
If you're ready to get your new pool constructed, we're ready, too! It's our mission to ensure every property owner achieves their dream of having a well-designed and constructed pool in their backyard.
We never compromise on quality. Don't hesitate to get in touch with us now – our team of experienced professionals is ready to roll up their sleeves and get working on your project.
"Everything went well, their crew is amazing and did an excellent job. It is absolutely beautiful and we couldn't be happier."
Jim S.
Certified Pool Contractors
CPC -1459690